mental wellness & performance
"The greatest weapon against stress is our ability to choose one thought over another." ~William James
Did you know that you can learn to control your thoughts, thereby changing your moods and behaviors and improving your performance in life and at work?
Doing so is an important component of Mental Wellness which involves active, ongoing pursuit to understand and balance the various dimensions of well-being –
intellectual,
financial,
environmental,
social,
emotional,
physical,

spiritual.
By continually evaluating the various systems in your life, you are able to make choices that best meet your individual needs and move you toward fulfillment and purpose. Learning to maintain a sense of well-being can be achieved by developing an awareness of thoughts, feelings, and behaviors and a willingness to implement changes. Clients develop the capacity to optimally respond to stressors and challenges at work and in life.
Fortunately, mental wellness is a dynamic process that you do not have to navigate alone. At any point, you can learn to change your thinking and eliminate limiting beliefs. Mental wellness is renewable. You can replenish your reserves in order to grow and thrive.
Coach Jenna works with clients to enhance wellness by mastering mindset and incorporating self-care techniques into day-to-day life. She focuses on client strengths while addressing the whole person and the various systems in which the client functions.
Coaching addresses specific personal or business projects, general life transitions, and relationships by examining the here-and-now from different perspectives. WIth the support and accountability of the coaching structure, you will improve your mental outlook and gain fresh insight into old, negative patterns that may have held you back from becoming a better version of yourself!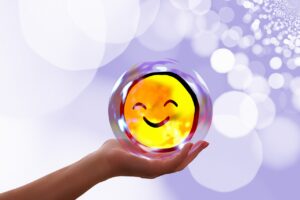 Dr. Bill Hettler developed a model of the "Six Dimensions of Wellness" in 1976.  His "wellness wheel" included six, inter-related aspects of life – occupational, physical, emotional, spiritual, social, and intellectual – with the individual at the center.  This image represented the idea that human beings live healthier, happier lives when they attend to and balance the many areas of their lives. 
Although there have been various restatements of Hettler's wellness wheel since 1976, the main principle holds true – balanced attention to our whole person and utilization of our strengths leads to a life well-lived.   We can take active control over our overall health and well-being by making strategic choices and modifications in each area of life, thereby enhancing mental wellness and life satisfaction.
READY TO MASTER YOUR INNER GAME?
"You can change what you are and where you are by changing what goes into your mind!" ~Zig Ziglar